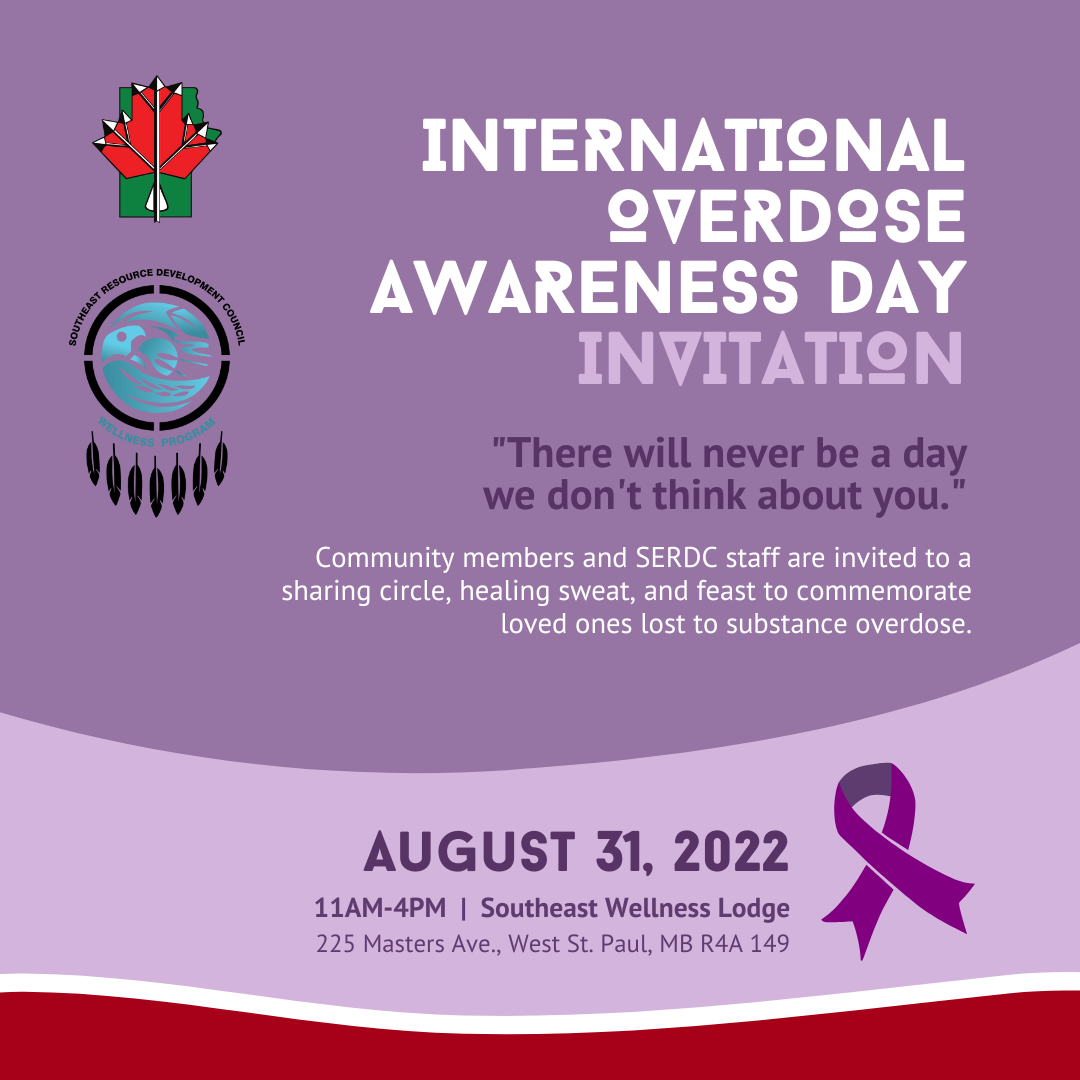 SERDC staff and community members are invited to join at the Southeast Wellness Lodge on Wednesday, August 31 2022, International Overdose Awareness Day. Address, 225 Masters Ave, West St. Paul.
The day will begin at 11AM with a sharing circle, followed by a sweat, then a feast.
We are offering the opportunity to send in photos of loved ones lost to overdose, and our wellness team will line the walkway with their photos. If you have a photo to submit, please email to helenes@serdc.mb.ca, or fax to 431-997-0852 attention to Helene Estrada by Tuesday, August 30.