Bloodvein First Nation school opened its doors to students on April 4th, 2022, the first of three schools to be completed this year. Little Grand Rapids and Poplar River First Nations, also part of the Lake Winnipeg School Bundle, will follow suit in the fall.
The objective of the Lake Winnipeg Schools Bundle project is to provide First Nations with access to quality learning environments comparable to those of students off-reserve. The overall goals of the project are to:
Provide access to a variety of educational opportunities for students and the community;

Provide educational facilities that accommodate current and projected enrollment occupancy;

Develop an inviting, culturally relevant environment in which community members are partners in the educational process;

Provide a safe, enabling and nurturing environment for all students regardless of their individual challenges; and

Provide a safe working environment for staff.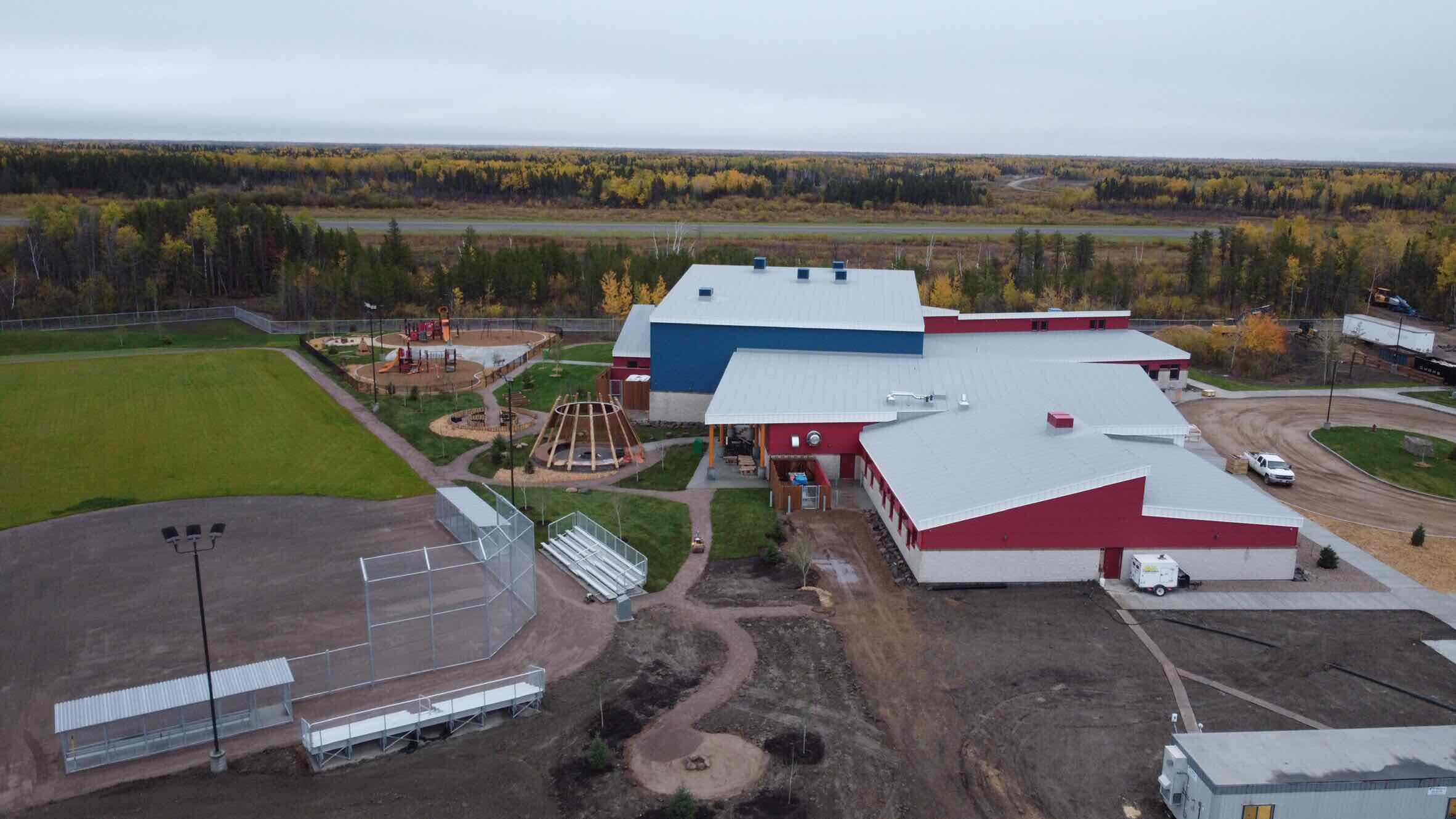 -
By Renée Simcoe  |  April 25, 2022